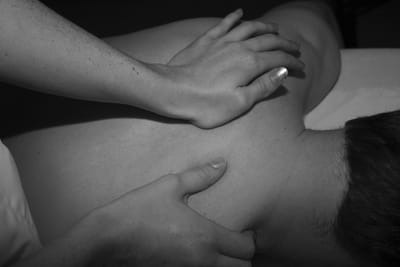 Hi my name is Lucy, I am a qualified Sports, Pregnancy, Hot Stones and Baby massage therapist based in Seaford.
I've just moved back to the area and taking on clients, I work from The Lodge in Seaford and can do some home visit if needed. Please email me with any questions.

Deep tissue sports massage.

I am qualified to level three Diploma sports massage, I can help you prevent injury, release all your tension and strains in your muscles, I can help you with both pre and post events, so if you are a sportsman or women do not suffer in silence, come and see me and I will ensure you recover from your injury far quicker than normal, or prepare you for the event making sure you are at you optimum level.

Deep tissue massage is not just for sports people, if you are suffering any aches and strains then I can help relive the pain and tension in your muscles.

Hot Stone Massage.

Hot stones Massage is a lovely relaxing massage, the heat of the stones relaxes the muscles and the body. Can be by having the stones on or under the body (placement stones), or being massaged with the stones or using the hot stones to help with sore muscles or tension then adding a deep tissue massage on top.
The heat of the stones helps get rid of any toxins in the body. Will leave you relaxed and refreshed.

Pregnancy Massage.

Massage therapy performed during pregnancy can reduce anxiety, decrease symptoms of depression, relieve muscle aches and pains and improve labour outcomes and new born health. Regular pregnancy massages are very calming and relaxing for the new mum to be.

New Mummy Massage.

After arrival of the baby, massage can often promote healing and spinal realignment. It can also help relieve depression or anxiety caused by hormonal changes in the body. Tiredness and fatigue, lack of sleep and oedema, as well as back pain from poor posture whilst feeding and carrying your baby.

Baby Massage.

Baby massage helps build and bond relationships between mum and baby, can also help with depression through touch, can also help with colic and unsettled babies.